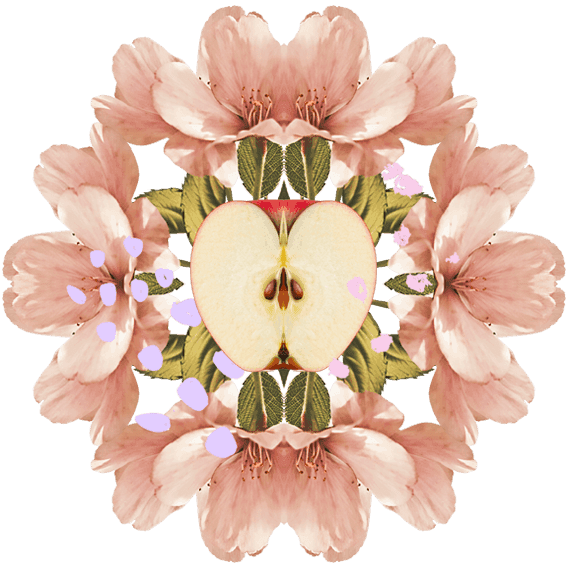 A journeying plant. Although a common sight in British orchards and gardens today, the apple actually originated in Kazakhstan! Like so many goods before it, the plant journeyed to the UK via the Silk Road. The apple's prevalence is even more surprising when you consider its inability to self-pollinate; since the seed of an apple won't replicate its parent, the only way to replicate an apple is to graft a new one.
Listen —

Iconic Plant Apple Voiceover with Music Composition
The story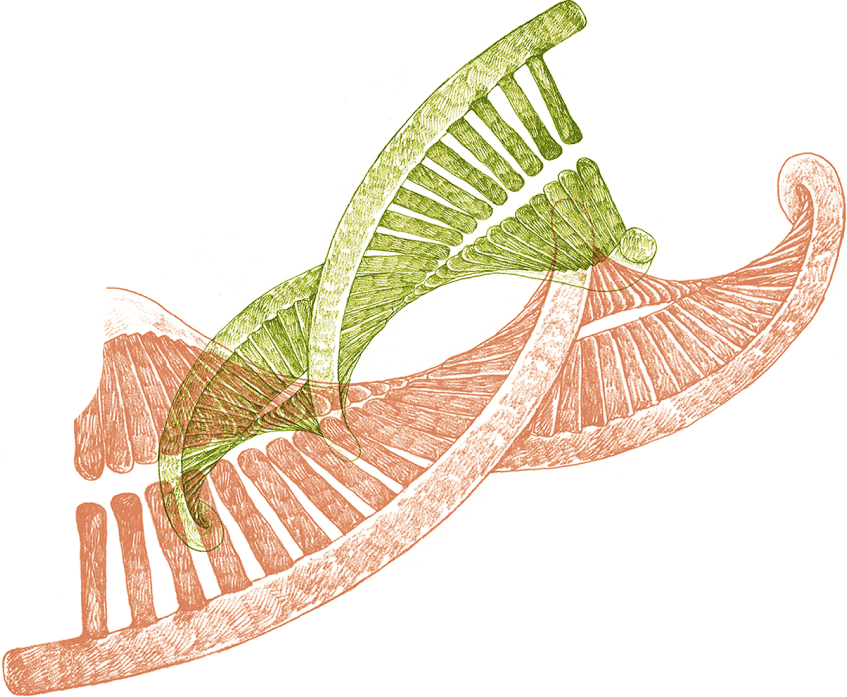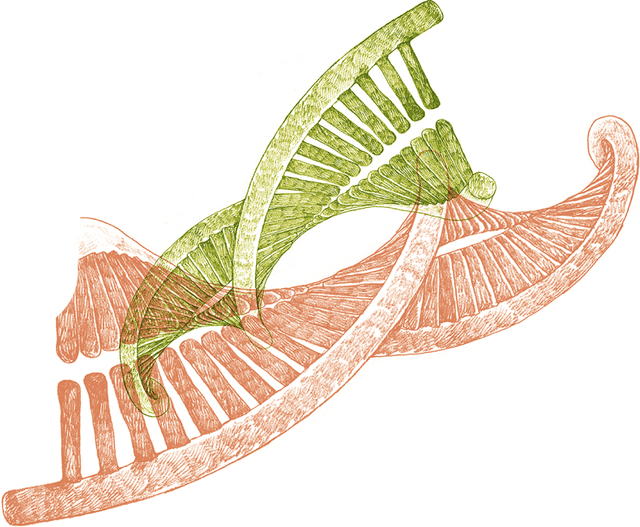 Origins
The primary ancestor of all the apples that we eat is the wild apple tree native to the forested slopes of Tian Shan, or 'heavenly mountains' of eastern Kazakhstan.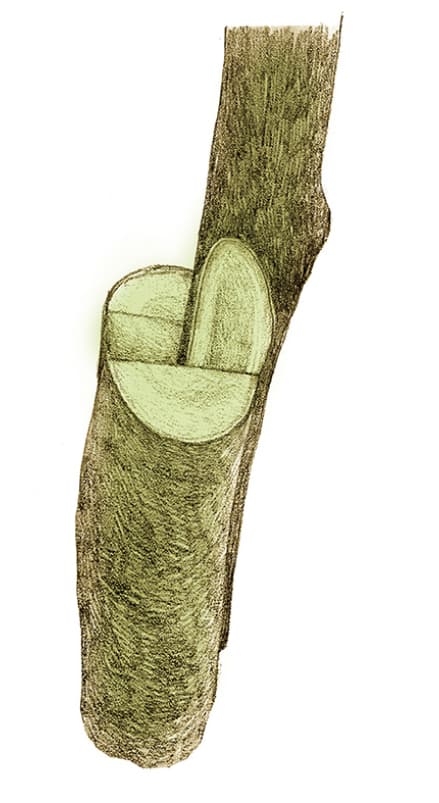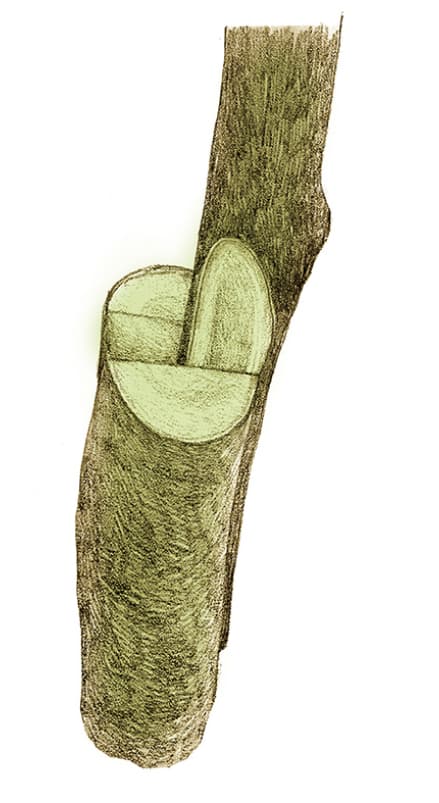 The Apple make-up
There is enormous diversity in the size and shape of wild apple trees, many of which are surprisingly, and inconveniently, tall. Occasional large, sweet apples with delicious tastes of honey, aniseed or nuts grow unpredictably, right next to small, mouth-puckering fruit on neighbouring branches.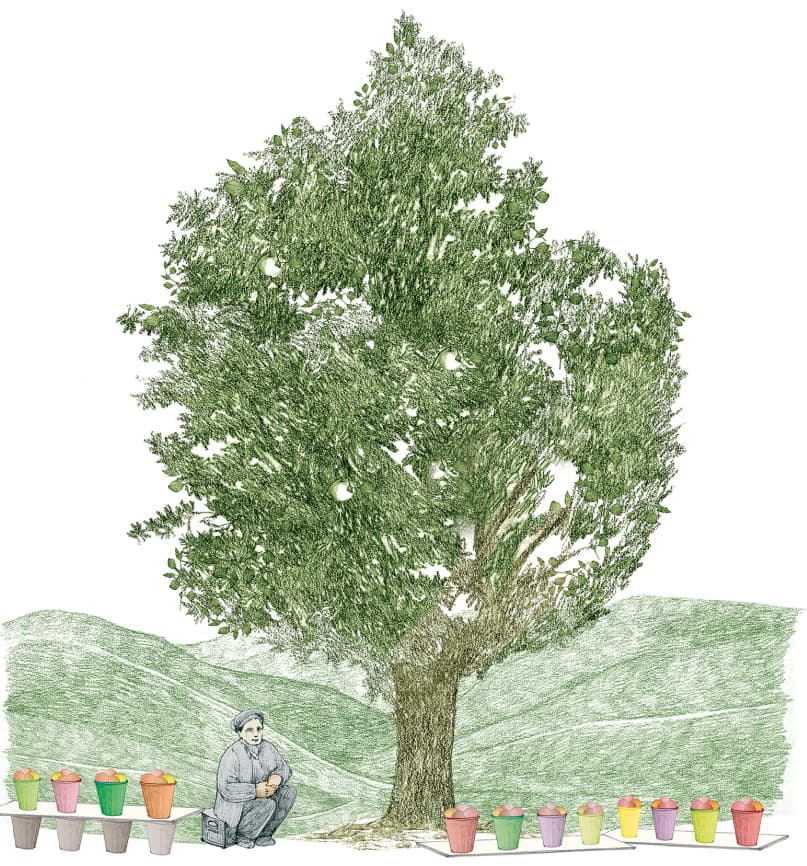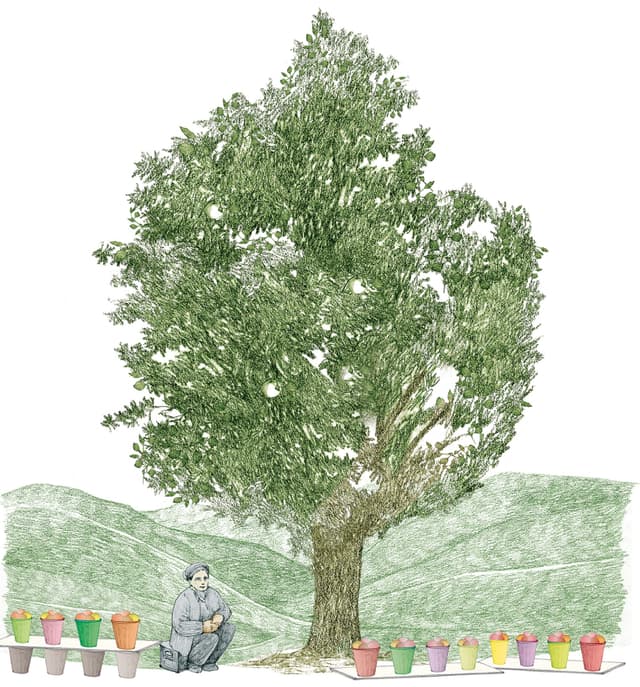 Travelling thousands of miles and across 3 continents
Apples were probably first domesticated in this area between five and ten thousand years ago. Travellers brought the tastiest fruit westwards along the silk route, tossing their cores as they went. so that the seeds were carried far. However, the fruit from those trees would still have been awkwardly out of reach and inconsistently sweet or sour.
Then, possibly in Mesopotamia but at the latest by 300 BC in classical Greece, the technique of grafting was developed. Grafting cuttings from a tree with desirable fruit onto 'dwarf' rootstocks from smaller trees made it possible to reliably reproduce any deliciousness that nature had chanced upon and at the same time to create trees that were small enough to pick from.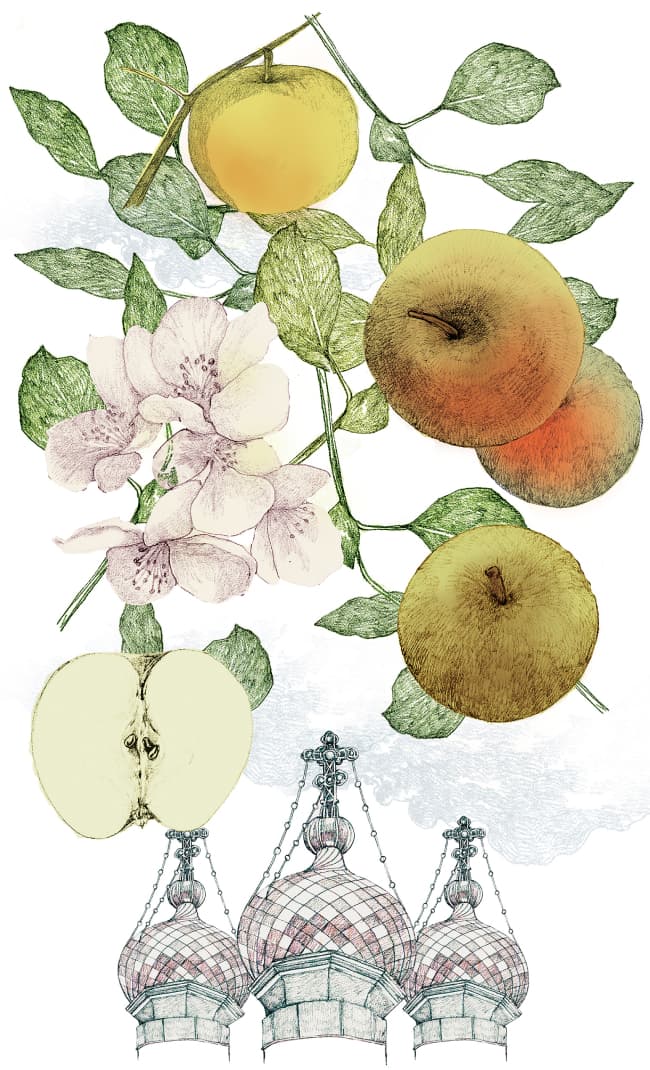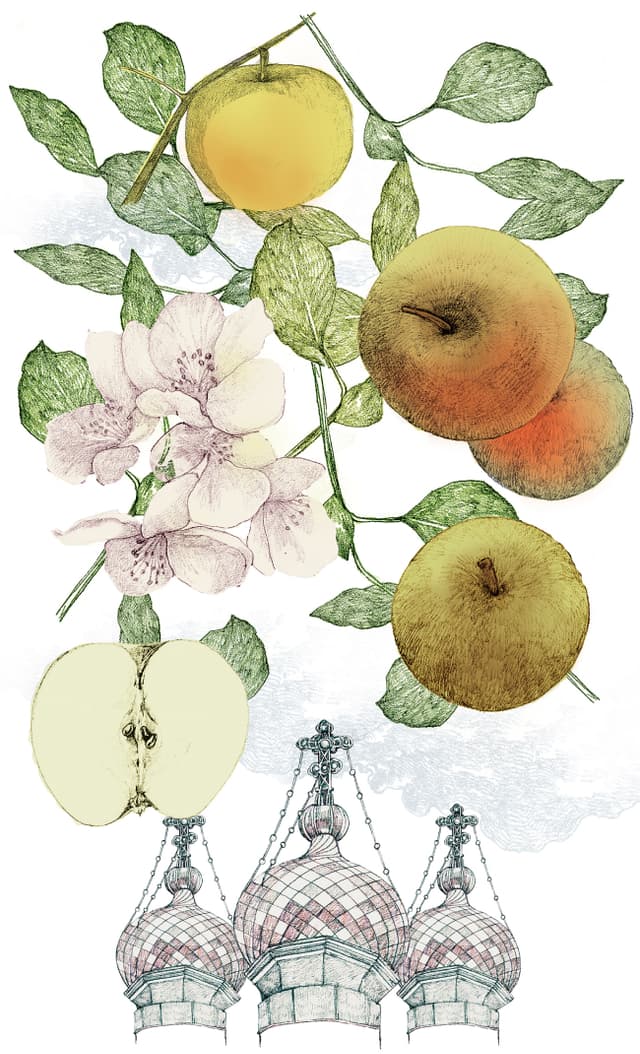 Bearing fruit
Over the centuries, apples have been repeatedly bred for flavour and size, creating hundreds of gloriously diverse varieties. But sadly, global agriculture has recently focused on just a few of these and the apple's genetic diversity has been whittled away.
The problem is that when we need new traits – such as disease resistance without the need for expensive or unpleasant pesticides, or new flavours, or longer storage, or later ripening, or drought tolerance, or any one of a thousand others – then the genes that might give apple trees these characteristics just aren't there anymore. That's why the wild relatives of our modern apples are vital – it is the trees on central Asian hillsides that contain the genetic information that has been lost, and from which we need to breed again.
Listen —

Apple Petter Grevelius
Explore more
Want to delve deeper into the world of trees and plants?
Check out author Jon Drori's beautifully illustrated works, Around the World in 80 Trees and Around the World in 80 Plants - intertwining botany with history, culture and folklore. Both are available from all booksellers or via Jon's website. Jon has very kindly offered a 25% discount with the voucher code 80JONDRORI.
Listen to original music by Petter Grevelius, alongside spoken text by Jon Drori created in response to the Apple, Iconic Plant and commissioned especially for PoliNations. Narration by Jade Samuels. To listen to the music by itself. click the link further up the page.
Illustrations by Lucille Clerc.