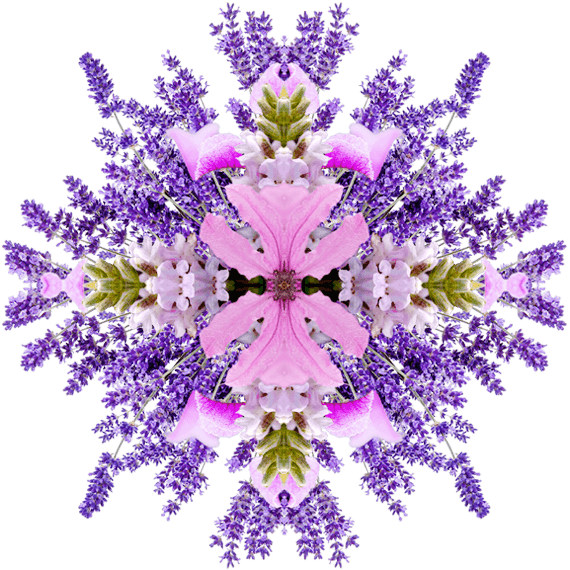 A plant of wellbeing. Throughout history, lavender has been used to soothe, calm and alleviate stress. Highly fashionable in the Victorian era and into the 20th century, the scent can evoke strong memories among the older generations in particular. The plant itself, and the oil derived from it, has multiple uses across perfume, cooking and herbal medicine. Its healing qualities are known to have been used as far back as Ancient Egypt!
Listen —

Iconic Plant Lavender Voiceover with Music Composition
The story
Origins
Lavender! Its name transports us to its native home in Spain, France and Italy. A low, bushy shrub, lavender's flowers, so popular with bees, are purple, blue or even greyish and borne on spikes rising above its foliage. Its cousins in the same mint family are rosemary and sage, thyme, hyssop and marjoram, which all have highly scented oils.
They add flavour to our food but have evolved in plants to protect them from insects and indeed, the flowers and stalks of lavender have been used for centuries as insect repellents. When our grandparents were children, lavender was so commonly sprinkled among clothes that its fresh scent would have been familiar to all. Now it has become associated with simpler times and by extension, with the memories and reminiscences of older people.
Across Cultures
Lavender has been used in many cultures to promote sleep and relaxation, to reduce anxiety and as a treatment for depression. Various studies, including a large-scale one at the University of Vienna of people suffering from anxiety, showed that lavender had a pronounced effect and improved general mental health-related quality of life compared with conventional anti-depressants.
More studies are needed, but at the very least, lavender smells great and sniffing the oil or even chewing a few flowers are unlikely to make matters worse.
Lavender make-up
Other than as an ornamental garden plant, lavender is commercially grown for its sweetly floral, herbaceous and refreshing essential oil, used in perfumes and cosmetics, traditional medicines and for aromatherapy. In a process that hasn't changed since the 16th century, lavender oil is extracted by steam-heating its stems and flower heads and then distilling the vapour.
The waste left behind has generally been used as compost but recently, food scientists in Bulgaria have discovered that lavender 'waste' added to bread was enjoyed by consumers, added useful dietary fibre and handily extended its shelf life by a couple of days.
Listen —

Lavender Rosie Tee
Explore more
Want to delve deeper into the world of trees and plants?
Check out author Jon Drori's beautifully illustrated works, Around the World in 80 Trees and Around the World in 80 Plants - intertwining botany with history, culture and folklore. Both are available from all booksellers or via Jon's website. Jon has very kindly offered a 25% discount with the voucher code 80JONDRORI.
Listen to original music by Rosie Tee, alongside spoken text by Jon Drori created in response to Lavender, Iconic Plant and commissioned especially for PoliNations. Narration by Jade Samuels. To listen to the music by itself. click the link further up the page.